Merry Christmas and a Happy New Year

from the team @ Orthokids.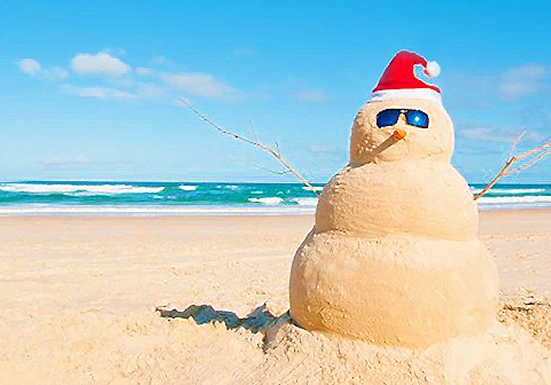 Our clinics will be closed from 12.00 on 21st December until Thursday 27th December.
There is limited emergency appointment availability on Thursday 27th and Friday 28th.
We will reopen on Thursday 3rd January, with limited availability.
Full services resume on Monday 7th January.
Please call 98364480 to book an appointment.
New Clinic open @ St Vincent's Kids - East Melbourne

We are pleased to announce the opening of our new service at St Vincent's Private East Melbourne as part of the Hip Dysplasia and Sports Injury Clinic.
Please contact our office to make an appointment. 03 98364480
Tim Disken wins gold in Rio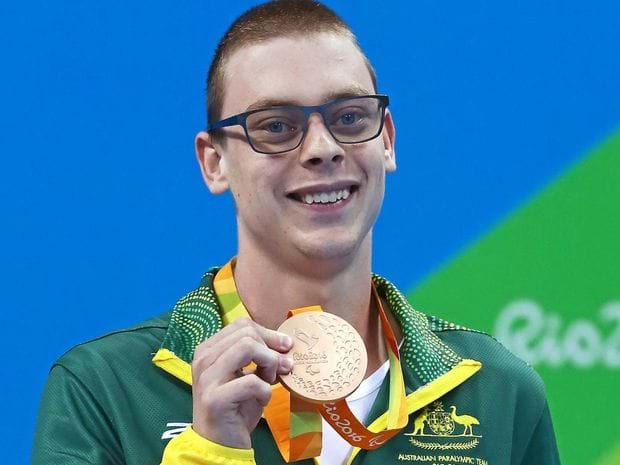 ---
Good friend of Orthokids, Tim Disken has achieved success at the Rio Paralympics.
Australia can justifiably lay claim to "owning" the men's S9 100m freestyle at the Paralympics after Melbourne teenager Timothy Disken won gold in the event in Rio.
Matthew Cowdrey, who retired from competitive swimming last year as Australia's most successful Paralympian (with 13 gold and 23 medals in total), had won the race at Athens in 2004, Beijing in 2008 and London in 2012.
Well aware of that record, 19-year-old Disken put aside the pressure to dominate the final 20 metres of the race ahead of compatriot Brenden Hall, giving Australia the quinella.
"The last 35 stung a bit but I just put my head down and tried to focus on myself," Disken said.
"It's fantastic to go one-two, especially for Junior (Brenden Hall) to go his fastest time since world champs. We both pushed each other to the limit and it's amazing to go one-two."
Disken's winning time of 56.23 seconds fell short of Cowdrey's 55.84 in London. Hall finished in 56.95, his best time of the season.
It was Disken's second medal of the meet, following his bronze in the 200m individual medley on Monday.
In the women's S9 100m freestyle, Australia's Ellie Cole, the gold medallist at London in 2012, took bronze in a time of 1:02.93.
Australia also won bronze in the the women's SM6 200m individual medley, with fifteen-year-old Tiffany Thomas-Kane finishing fourth but elevated to bronze following a disqualification.
Special Development / Specialist School Clinics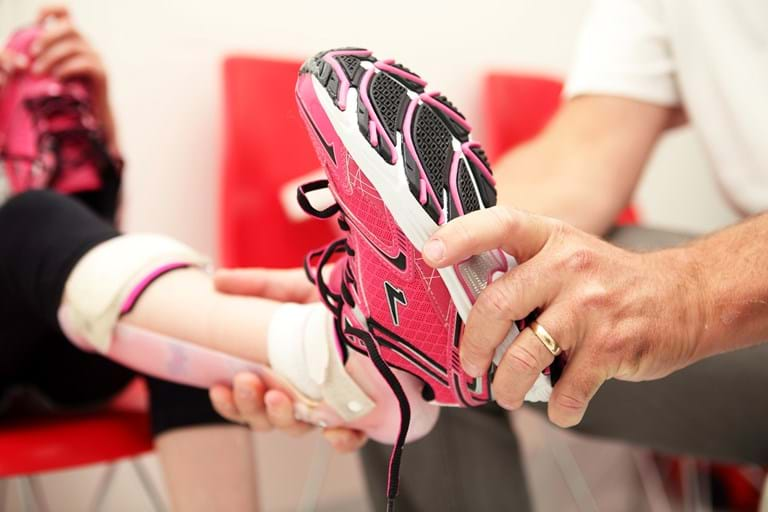 We are rapidly adding more schools to our clinic list. If you would like your child to be seen at one of our special school clinics, please talk to your school physio or call our office 98364480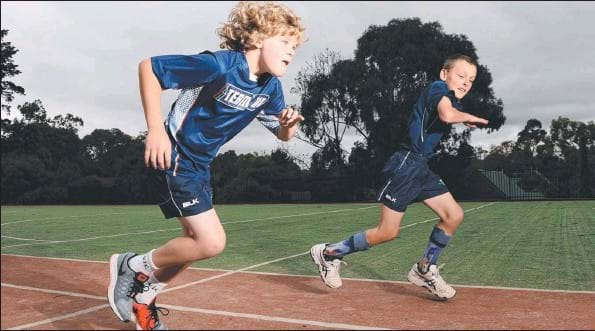 17/11/2015 This article appears in the Maroondah Leader Newspaper
Warranwood Primary School's Cooper, 10, and Rhys, 11, have cerebral palsy and will represent Victoria in the National Para Athletic Championships in Canberra this December.
The duo will go head-tohead in the 100m, 200m and shot put events, with Cooper also competing in the 800m and long jump.
Cooper's mum Sue De Prinse said her son, of Warranwood, was diagnosed with mild cerebral palsy at 18 months, which affects the muscles and movement on the left side of his body.
But Ms De Prinse said his life was never about the disability but the possibilities.
"(Cooper) represented the Team Vic at the School Sports Australia National Cross Country Championships in August ... and will represent Team Vic again at the School Sports Australia National Track and Field Competition," she said.
Rhys, of Croydon North, was born at 26 weeks, and has chronic lung disease. At two years he was diagnosed with spastic diplegia, a type of cerebral palsy mostly affecting his lower limbs.
"Rhys has never allowed his disability to define him," mum Loretta Higgins said.
The school will hold fundraisers to help the families with expenses, including a free dress day, sausage sizzle and raffle tickets on sale at the school office.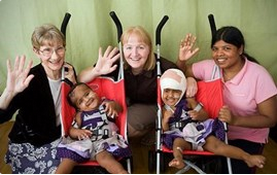 Krishna gets mobile thanks to Orthokids
Orthokids have a strong relationship with Moira Kelly from Children's First Foundation. We have been helping Moira and her 'kids' for many years. Most recently we made new AFO's for Krishna to help her with her walking. We are amazed by her determination and strength (particularly as we attempt to take some impression casts of her legs when she is not interested in sitting still!!)