Extra Depth Footwear and shoe modifications
---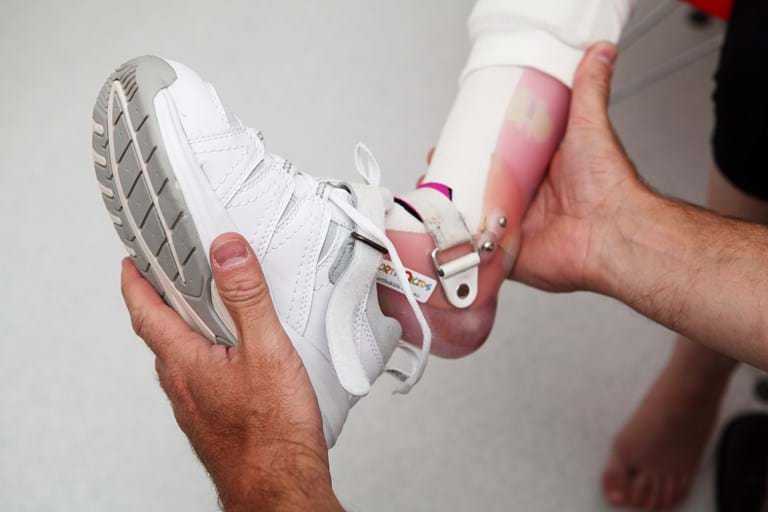 At Orthokids, we appreciate that finding shoes to fit over AFOs and SMOs can be difficult. We therefore stock a small range of Answer2 shoes and high tops to make life a little easier. These are deeper and wider than normal shoes so that they will accommodate difficult to fit feet without having to resort to a size two to three times larger than normal.
Sizes from 10 to 13 and 1 to 6 are available in Speed Lacer and high top designs, in either black or white. Oxford school shoes and Mary Jane designs are available on special order.
Shoe Modifications
We are able to make shoe modifications to existing shoes. Modifications to shoes may include:
External raises to equalize a leg length discrepancy,
Rocker soles to compensate for a stiff or fused ankle
medial or lateral additions (floats or wedges) to control the foot "tipping" the shoe,
Modifications to shoes for AFO tuning
Carbon-fibre inlays to prevent excessive loading of the forefoot
We strive to keep shoe modifications as discreet as we can. We are able to modify most types of shoes, however there are some styles that are not able to be modified satisfactorily. A consultation with an Orthotist can clear up any confusion in regards to the type of shoe that is suitable.